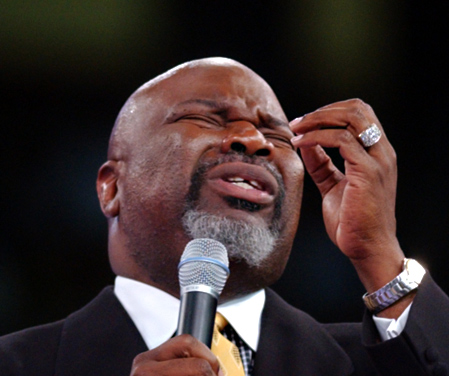 Which of the following is true or false:
Jermaine Jakes is gay.
Jermaine is a homosexual.
Jermaine is likes other men.
Jermaine is the son of the Rev. T.D. Jakes, who has constantly put down LGBTQ people in his ministry of the 30,000 member Potter's House in TX.
Jermaine got caught soliciting sex from male police officers while masturbating.
Answer: all of the above.
One of the things I learned a long time ago is that those who protest loudly and too much have an "issue" about LGBTQ because of a personal connection, either in one's own life, or related to a family member.
Consider the following: Ted Haggard. Phyllis Shaffly. Newt Gingrich.
I can go on.
I know lots more. And they know I know.
Isn't this fun?
Pace!
B