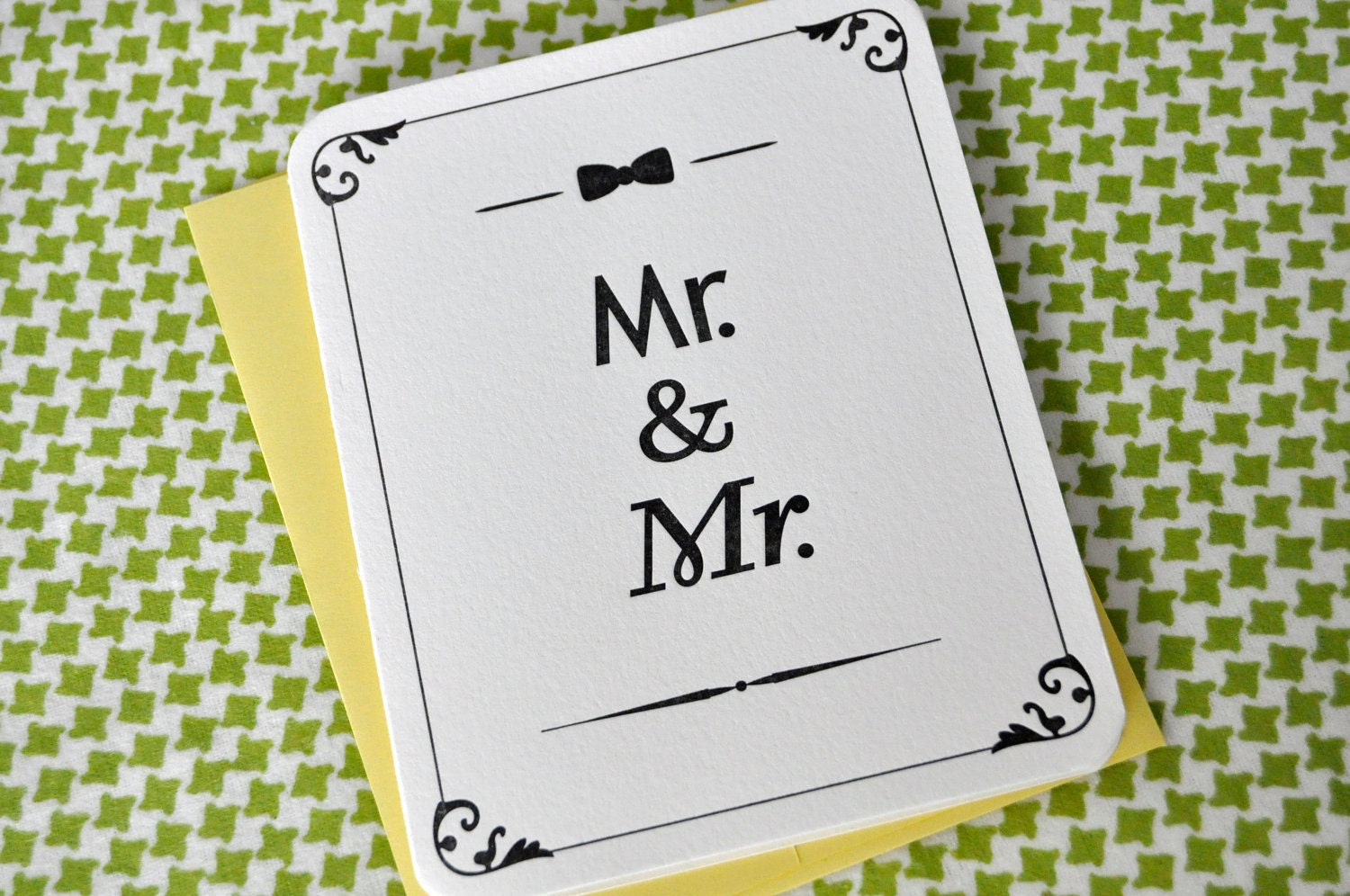 Today, I was surprised by a greeting card at Flyleaf Bookstore in Chapel Hill! It simply said "Mr. and Mr." or "Mr. & Mr."
The reason I was surprised is because I usually see these cards at boutique bookstores that have lots of LGBTQ cards. But this card was amid other "normal" greeting cards.
While the laws of NC are prohibitive--including Blue Cross Blue Shield of NC saying they will not provide insurance for same sex couples--there are pockets of sunshine in the gray days of this state's existence.
Hopeful.
Pax!
B